Introducing our very talented Design Team.
We would like to say big THANK YOU to all of you out there for supporting us, playing along with our challenges, having a go at the mood boards and
leaving enthusiastic comments, following us on social media, watching our videos or live streams, you guys absolutely rock!!!
Here are the links just in case you missed them…
Facebook Design with Zuri Group
Please give huge welcome to the Zuri Design Team 2021!
Nelly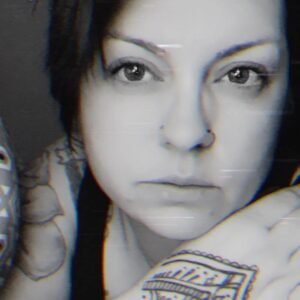 I am a full time mixed media artist for over 10 years, I love creating bright, bold and funky creations as well as dark and mysterious and, rusty and grungy creations. I create anything from Art Journal pages, ATCs, altered items, to canvases and art tags.
I started as an acrylic painter and realized paint was just not enough for me, I started mixing different mediums and items into my paint and projects until one day someone asked me if I was a mixed media artist and it just made sense.
I paint murals, teach classes, travel for art shows and conventions. I love to do it all!
Please consider following and supporting Nelly on all her Creative Social Media Platforms…
Nicole Palos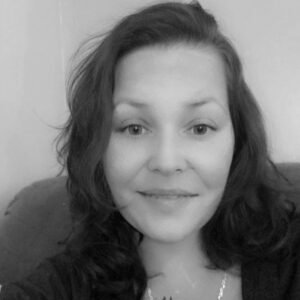 Hi, Nicole here! I'm a married stay at home momma of 5! I started my art journey as a young child. I always had a passion for crafts or art in some form. drawing, painting, floral arrangements, wreath making,ceramics, Just creating! I have painted murals on my bedroom walls. then I learned scrapbooking at 16! anytime I seen something I liked, I taught myself how to do it. I started working with resin,and designing phone cases. then I found Mixed media! That is where I was meant to be! I could take all the things I learned throughout the years and apply it! altering objects is one of my favorites! then Journaling!
sometimes I create layouts and sometimes cards! I love that I can take any art medium and use it where ever I want! No rules! when I'm not creating I love to be outside with family!
Please consider following and supporting Nicole on all her Creative Social Media Platforms…
Lee-Anne Hill
Hiya I'm Lee-Anne and I am representing the UK Zuri Design team! I've been crafting all my life, from crochet, cardmaking, scrapbooking, painting, drawing, etc. etc. and then during start of COVID pandemic I eventually I found mixed media which led me to Zuri moulds and I was hooked! I love not being restricted the way fine art is and exploring the possibilities of what can be made with the moulds, like an assemblage piece or a decorative box or using the mould itself to create something. My style is somewhat eclectic but I lean towards natural colours and I adore nature!
You can find her creations live on The Craft Store and in our Facebook Group Design with Zuri. 
Please consider following and supporting Lee-Anne on all her Creative Social Media Platforms…
Instagram leeannehill8
YouTube Lee-Anne Hill
Facebook Lee-Anne's Art's and Crafts
Lee-Anne's favourite molds are:
Courtney Hime
Chaitali Dekhtawala
Hi! I am Chaitali and I am part of the US Zuri Design Team. I am a self-taught Mixed-Media Artist from Buffalo, NY. Started as a hobby 3 years back…today it's a passion! I love creating layouts, home decor pieces, altering and redesigning. I adore mixed media art and love creating with flowers, chipboards and molds. I simply adore the designs and intricacy of Zuri molds. I am so impressed by the quality of their products and feel it's a delight to work with them.. I always try to creatively experiment with them and showcase how versatile they really are! They are good for any type of projects and enhance the beauty of the decor. Looking forward to this great journey with Zuri!
 My Creative Color Palette Instagram
YouTube Chaitali Creative Palette
Chaitali's favourites molds are…
We hope that you agree, these creative souls are an excellent choice and we are sure they will rock their Team position this term!