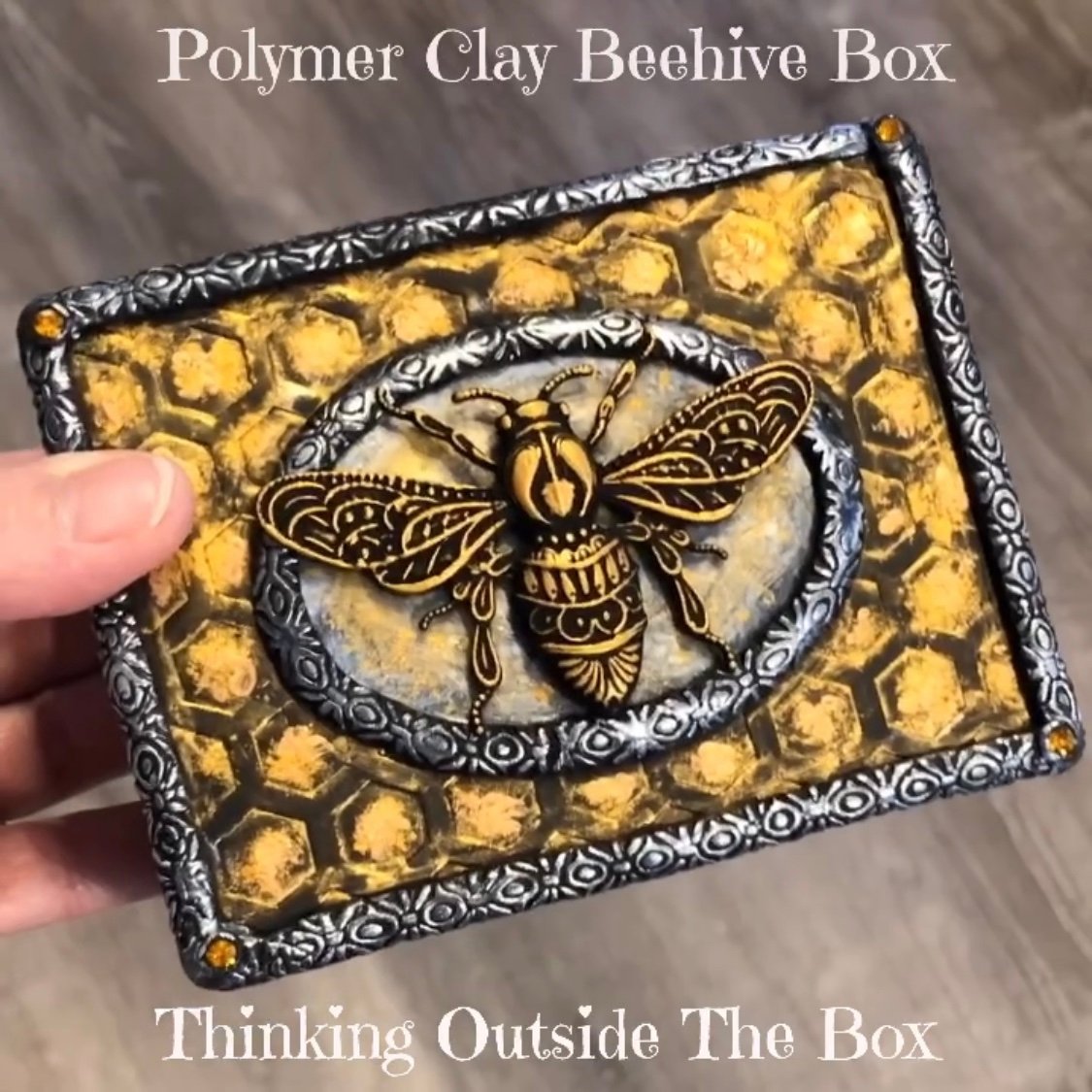 We are kicking off our blog with a dedication to the one and only Alison Merritt, one of the very few super women we know. Alison has been crafting since she was 20, but she found time to raise two amazing children, Danny and Paige, and to marry Wesley (what a lucky man!). She also takes care of nine cats, who each came with nine lives under their belt, keeping their mom super busy. Alison is a jokester by nature. She loves to laugh and joke around. She says it's good for the soul. We concur.
While Alison is super good at all those things we listed above, she is also amazing with her hands. Just take a look at the beautiful creations she made with two of our Zuri molds.
You can see videos of these stunning creations by clicking HERE and HERE.
So, can you guess what Alison's favorite craft is? Working with polymer clay and resin. She started out with bead weaving, specifically the peyote stitch. Her first project was a hatband for her father. Later in life she began creating beaded name bracelets for the show Pretty Little Liars. The bracelets were such a hit, she ended up making them available for purchase. Those bracelets have literally traveled the world to reach their happy owners. If you happen to have one of those, hang on to them, as sometime in the future they will be worth more than a Maserati Tipo 61 (at least that's what we think). Here are a few of Alison's creations:
But all good things come to an end, so Alison eventually took a break from beading and went back to working with polymer clay. She now offers free tutorials on YouTube, focused on creating with polymer clay, UV resin, 2-part resin and mixed media. But wait, that was not the end. Alison did go back to bead weaving, and to this day she creates magnificent jewelry. Want to see more of her creations? Click here for Alison's YouTube channel. You can also follow her on Instagram and Facebook.